Follow these tips for developing, marketing, and maintaining successful B2B email marketing campaigns.
Email marketing campaigns should be an integral part of your marketing efforts and overall marketing strategy as a business.
An effective email marketing campaign can help to grow your business by reaching people who might not be ready to purchase what you have to offer right away.
In fact, 40 percent of B2B marketers say email newsletters are most critical to their content marketing success.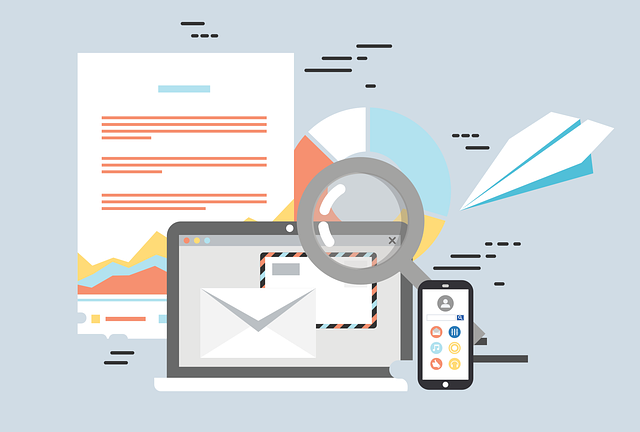 In addition, B2B email marketing allows your customers to subscribe to receive useful information about products or services you offer and you have on-demand one-to-one access. This is especially helpful when your offerings are complex and require a long sales cycle.
Organizations that market to other businesses can utilize B2B email marketing in multiple ways – not only as a way for subscribers to get information about specific topics and campaigns, but also as a powerful business to business lead generation tool.
Email marketing can massively help to grow your business because you have a captive audience that receives information that is directly relevant to them.
Here are some useful tips for your email marketing campaign:
1. Set Goals
It's best to have a clear strategy for reaching your target audience.
The effectiveness of B2B email marketing campaigns is determined, to a significant extent, by what goals and tactics you have in place at the start.
Get to know your audience to determine their preferences, how often they want to hear from you and what types of offers or resources would appeal the most.
Once customers are buying from you regularly, they can be moved into different lists or segments so that you can better speak to their needs and help them where they are at.
B2B email campaign goal examples:
Reaching a specific number of subscribers for the first month, year, etc.
Driving subscribers back to your website or landing page, where you can move them through a specific sales process
Building in milestones for customers that align with your overall marketing strategy and integrate with your CRM system

2. Create an easy opt-in form
Create an irresistible opt-in form that's super easy for the visitor to complete. Provide a high-value incentive and allow them to sign up in a single step.
Also, focus on making the User Experience of your opt-in simple and uncluttered to maximize engagement.

3. Send a welcome message
When someone subscribes to your list send them a warm greeting! Include information about how often they should expect to receive an expertly crafted marketing email from you or links that will help them get started reading articles on your website.
With ConvertKit you can also set up tags or automation to automatically trigger a sequence of emails to be sent to new subscribers over time.
This is a great way of leading customers through a longer sales cycle.
4. Optimize the subject lines
Getting subscribers to open emails can be challenging for many email marketers.
Optimize the subject line of every email sent in order to increase open rates and click-throughs.
Use strong subject lines that make people want to open each email (remember: shorter subject lines work best) and include relevant call-to-actions.
Avoid spammy-sounding words or phrases
Ask open-ended questions
Include a deadline or date to increase urgency
Use 'Preview text' field that many email service providers provide to further emphasize your subject line.
Tell a joke – humor can really add a personal element, but be careful, this can be hit or miss!
5. Keep track of subscribers
Set up a system for keeping track of subscribers who have left your database. This is especially important if you've offered incentives like discounts or giveaways, which you can then provide to readers who return to your website after having unsubscribed.
Most modern B2B email marketing tools will provide this for you.
6. Encourage community
Add a way for readers to share emails on Facebook, Twitter, Pinterest, and other social media sites so they can expand their own network of connections and followers using your content as a jumping-off point for more information.
If you aren't quite at that stage yet with your blog/email subscriptions focus on how much value it will be FOR THEM when they can share your content without any other purpose in mind. After all, the goal is to connect with and serve your readers.

7. Find the best time to send
Identify which days and times senders tend to see their highest open rates and schedule your emails to go out at those times.
Generally, the best time is late morning around 10am, or later in the afternoon can also give good results.
Think about the time zones of your customers and test a range of times to work out the optimal time for your audience.
8. Provide an unsubscribe link
Provide a link to unsubscribe from the email list via every email you send.
Not only is this a legal requirement with GDPR, but it's also the easiest way to ensure that you're not annoying anyone with too much information or sales offers.
9. Quality over quantity
Make sure your B2B email marketing campaigns are not too long or too short. The optimal number is 3-4 emails per month.
Sending out every day is normally too much unless your email campaign is specifically a daily newsletter.
People will lose interest quickly if you don't provide enough variety in your content, but they won't return if you give them too much information at once either.
A happy medium can be reached by keeping it brief, yet never overcomplicating things with excessive content or images (keep it simple).
Quality over quantity is key!
10. Free stuff
Offer free gifts or bonuses that will grow your business and spread your message.
Develop a "gift with purchase" program or give away useful items like bookmarks, pens, tote bags, or digital products.
The more attractive or valuable your free gift is, the more visitors will be encouraged to sign up for your email list.
11. Break up your content
Send out a series of emails that include one idea or piece of information each time.
This makes it easier for subscribers to take in bits of information rather than feeling bombarded by too much at once.
12. Condense your content
Instead of long emails, use short digestible content (200-300 words max), or summarize long articles on your blog with short paragraphs.
Just like websites, people tend to skim read emails and read headings, bold text, and links. So cater to that and give them easy-to-read snippets that call the user to take action by clicking or responding in some way.
13. Outsource writers
Hire other writers for variety and time-saving purposes.
This also allows you to bring in fresh points of view, which will help your audience view things from a different angle and grow as a result.
14. Target specific people within a business
Many businesses have a buyer center, which is the part of a business that focuses on acquiring new customers and expanding the customer base. It encompasses all marketing and sales activities, as well as customer service and support.
The five main roles in the buying center are the buyer, influencer, gatekeeper, decision maker, and implementer. Each role is important for a successful sale, so it's important to understand their functions and how to reach them with your email marketing.
1. The buyer – Email campaigns can appeal to the buyer by providing interesting and useful information that gets them thinking about their next purchase. Buyers are typically more interested in long-term relationships and want to make sure they're getting good value from their suppliers.
2. The influencer – appeals to the influencer by providing exclusive offers and discounts that are not available to the general public. They may have personal relationships with the buyer or simply be an expert in the field.
3. The decision maker – appeal to the decision maker by providing data and research that supports the buying decision. They may have the authority to make decisions independently or need to consult with others before making a purchase.
4. The gatekeeper – appeal to the gatekeeper by providing content that is relevant to their interests and needs. They may be responsible for approving or denying requests for meetings with buyers or deciding which proposals are sent to them for review.
5. The implementer – appeals to the implementer by providing clear instructions and directions for how to use the product or service.
15. Get customer feedback
Get customer testimonials in the form of short blurbs. Sometimes we're aware of our mistakes but other times we need our readers to give us a little pat on the back and let us know that we've got something good going on!
Ask your readers to submit a brief description of how they have benefited from your products or services and include these in your newsletter as part of the introductions for new articles, etc.
16. Don't always sell
Keep it brief when you introduce new products and services – don't overload readers with information about every single thing that might interest them.
17. Use images and video
Use images and video whenever possible to engage readers who are more visual learners than others.
You can embed images or YouTube video thumbnails into your email campaign to enhance or draw attention to your most important points.
Including gifs in your email marketing campaigns in the form of videos by utilizing an online gif compressor is a great way to add a bit of humor and break up the text. They can also help you to visually represent your message and grab attention.
Just make sure graphics can be easily downloaded by users on all desktop/mobile devices by making them very small in size. Don't send anything over 300kb in size.
18. Create FAQs
Create a FAQ page where you can share commonly asked questions and feature them in your emails.
FAQs are a great way to provide answers to common questions that potential and current customers might have about your products or services.
You can feature them in your B2B email marketing campaigns as well as on your website, making it easy for customers to find the information they need.
19. Bring in guests
Let readers know when experts or industry leaders are featured in your articles. Readers especially want to hear from people who have the experience that they don't possess themselves!
Find a blogger who is already writing about an industry-specific topic that might be interesting to your readers. This can be a great way to widen your reach, and both of you will benefit from the cross-promotion.
20. Use infographics
Use infographics to share information quickly and easily with everyone – one visual image can encapsulate more data than pages of text!
Send it along with an invitation for your readers to fill out a form on your website so they'll also be introduced to the services you provide.
You can easily produce charts and infographics on Canva. This will allow you to create visuals that are both informative and attractive to readers.

21. Write what you know
Readers can detect a fake and are more likely to trust you if you stick with providing information on topics that are relevant to your industry or business.
22. Be authentic
Avoid philosophical theory and speak from the heart. Be honest and open in your emails – readers will appreciate the transparency and experience your honesty as a mark of trustworthiness.
23. Quiz your readers
Quizzes are a fun and interactive way to get readers engaged with your content.
You can include them in your email campaigns and on your website, making it easy for customers to learn more about what you do, and you'll gather invaluable information from your customers that can drive lead-generation efforts.

24. Create an email signature
Create an email signature that links back to your site and contains a form for visitors to sign up.
This makes it easy for people who are interested in what you do to quickly learn more information about you, or existing customers can quickly grab your contact details.
25. Proofread!
Designate someone in charge of checking and proofreading emails you've written before they're sent out.
Avoid embarrassing mistakes by double-checking everything you write before hitting send!
26. Have a clear call to action
Create a subscription link on your website. This makes it easy for readers to sign up, and you won't have to bother them by asking for their email addresses each time.

27. Track where your subscriptions are coming from
Track the number of subscribers you get from each blog post or other piece of content that you share on social media sites. Retweet a link when a new article has been posted so your followers can check it out.
28. Automate when possible
Create a pre-written email you can send when your blog posts go up, for example, or schedule an automatic reminder to follow up with interested customers.
29. Make it easy to contact you
Choose a consistent reply-to -> unsubscribe process. Make it easy for readers to leave you their email address if they're interested, but make it equally easy for them to unsubscribe if they want to.
30. Tell a story
Tell an interesting story at the beginning of your newsletter which makes your email stand out in readers' inboxes. media sites!
31. Track clicks and opens
Use email marketing software like ConvertKit or AWeber to keep up with which links and content are the most popular in your newsletter.
Respond appropriately when readers respond to these topics, and create further content on related subjects or even add a new product or service!
32. Reply quickly
Whenever you receive an email from one of your readers asking for help. It's important to let readers know that you care about them!
33. Start a blog if you don't have one
If you don't have a blog, start one! Share your own experiences and insights as well as industry news which will help you gain trusted status in your reader's eyes. This will help keep them coming back for more information, and may even lead to new customers.
34. Send a special promotion to new subscribers
People are more likely to engage with you if they're offered something of value right off the bat! A good email marketing strategy always includes discounts, free stuff, or promotions.
Even if you are doing B2b email marketing campaigns, keep in mind that you are talking to actual humans who will respond to good value!
35. Reuse your content
If you write a blog, then create a YouTube video from that blog post, Tweet about it, create Pinterest pins for it, and send out an email to your list.
If you don't want to do all of that, figure out which one makes sense for you and do just that!
36. Create fresh content
Update your website and blog frequently if you want to grow your list.
People are more likely to sign up for your email list when they know that they'll get valuable information from you on a regular basis.
Keeping your email content fresh is important if you want to keep subscribers engaged. You don't want them to get bored with the same old thing, so mix it up!
37. Select the right email marketing software
There are ample email marketing tools out there, and all offer similar features, but not all of them ensure the best email deliverability.
Select a tool that is known for its high deliverability rates, like ConvertKit or AWeber. ConvertKit has a deliverability rate of 99%, while Aweber has a deliverability rate of 98%.
ConvertKit's high deliverability rate is due to its focus on quality over quantity. ConvertKit only sends emails to subscribers who have double opted in to receive them, and it uses a variety of sending methods to ensure that emails are delivered to inboxes.
AWeber's high deliverability rate is due to its focus on providing value to subscribers and offers a wide range of other features, such as autoresponders, forms, and templates. It uses a variety of sending methods to ensure that emails are delivered to inboxes.
Both tools are super easy to use, have full-featured free options, and are perfect for B2B email marketing!
Conclusion
While selecting the right email service provider is crucial, don't forget that creating engaging content, thinking carefully about your potential customer's pain points, and offering helpful and highly valuable educational content for your readers are the main areas that you should focus on.
Also remember the importance of creating fresh content and catchy subject lines, tracking clicks and opens, and responding quickly to reader inquiries.
If you'd like more information about email marketing, have a look at my article about email marketing hacks to supercharge ecommerce sales.